The perfect gift to give.
Learn from the very best Michelin chefs with the best recipes anyone can make.
Online Masterclasses
The best chefs in the world teach you how to become a master chef at home. You don't need any experience!
Watch everywhere
Stream anywhere from your browser, mobile, tablet and smart TV.
Unlimited learning
Stream unlimited copies of all master classes and get access to all recipes and shopping lists.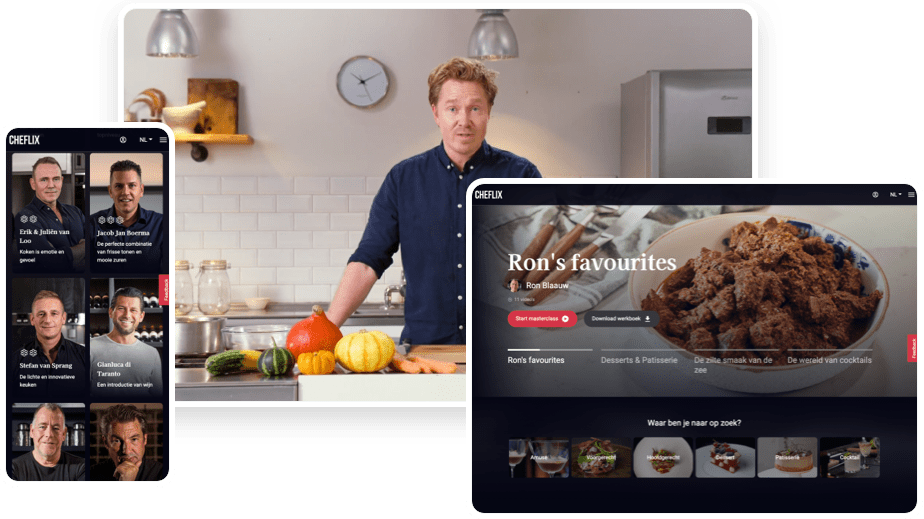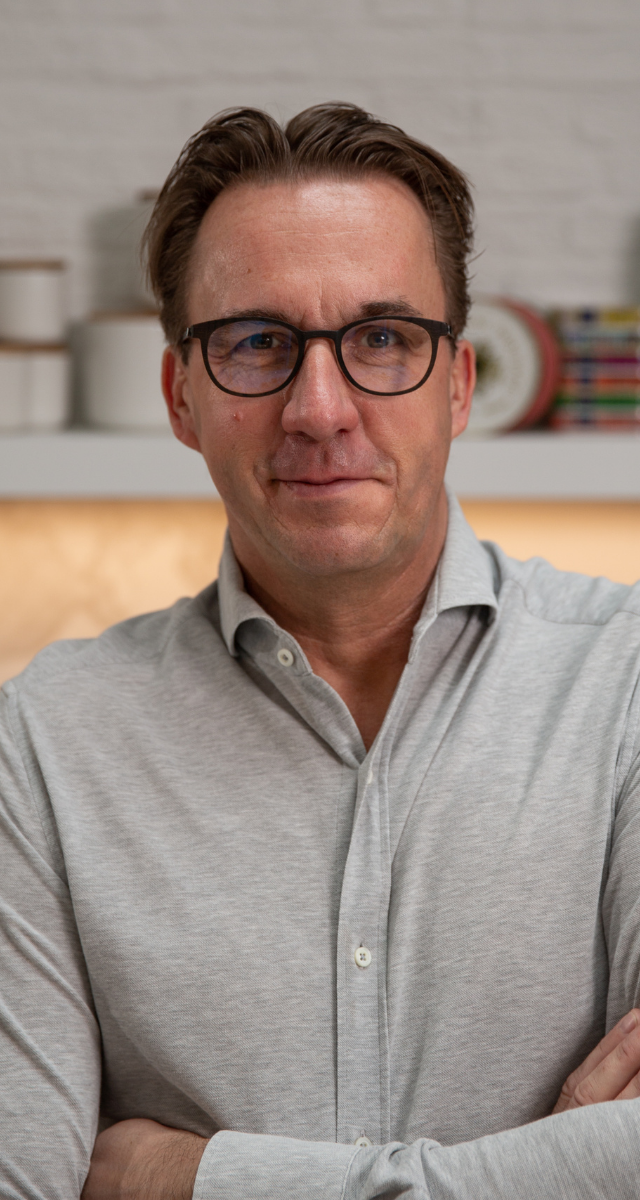 The salty taste of the sea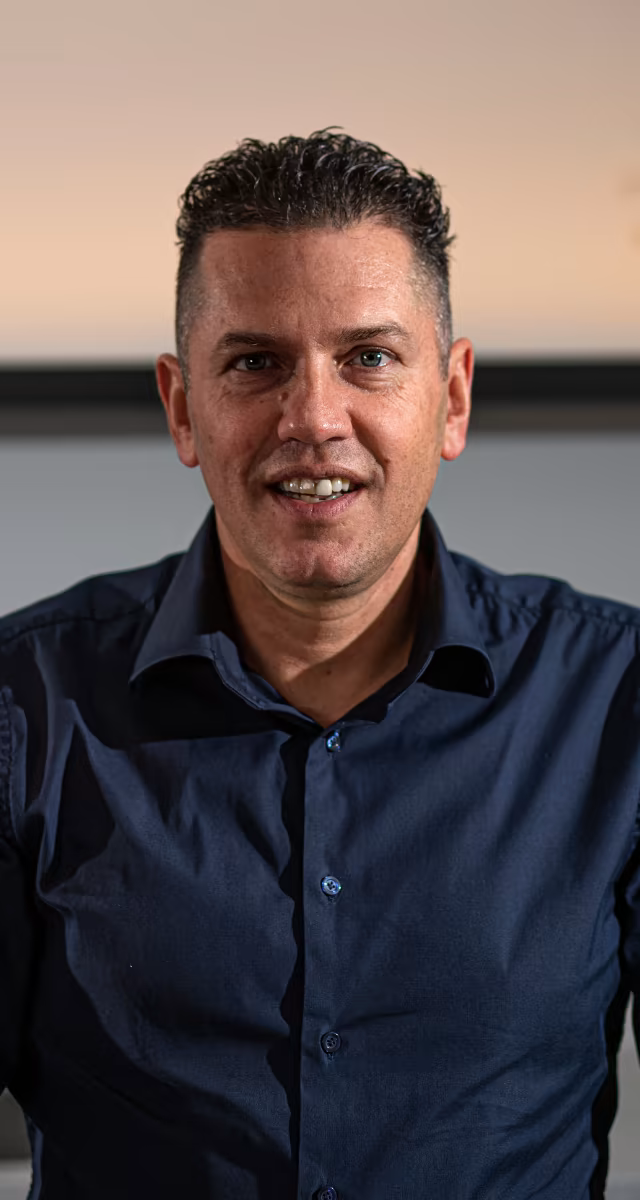 The perfect star combinations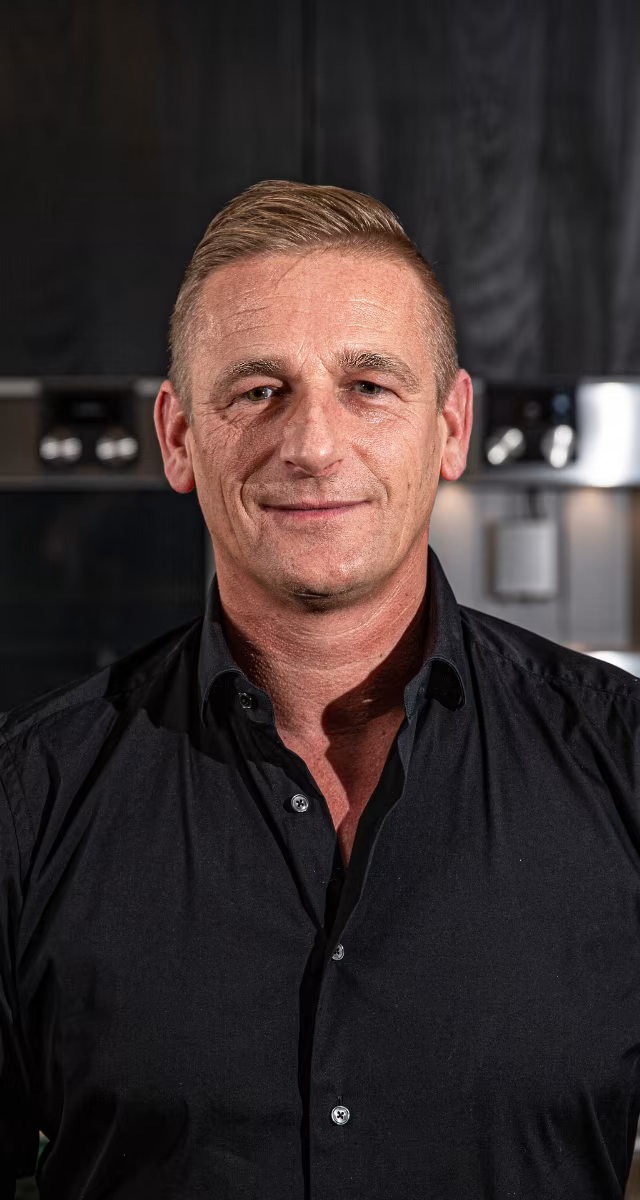 A light and innovative cuisine
The taste of the Netherlands
It is a well-organized site and a great way to get a glimpse of the star kitchen. I have already created many delicious recipes. You also learn a lot of tips. Hans
It all looks good, the structure, the group of chefs with good clear explanations and nice diverse dishes. If we manage to increase the number of participating chefs a bit, then it is definitely worth 5 stars. But as indicated, that is the goal. That fifth star may therefore certainly come! Terese
Very clear explanation of the recipes. Not too difficult recipes, so the threshold to make something is low. I am so curious what kind of Chefs will participate in this. Keep up the good work. Henk
It is enjoyable to see these professionals at work. The explanations are clear and very understandable. The implementation in my kitchen is a little less simple. But still very enjoyable experiences with tasty recipes. Peter
A look behind the scenes at our culinary heroes!! Insanely fun and inspiring. Watching the masterclasses makes you hungry!!! Have already made my first star dish. Top!!! Jodi
Lots of masterclasses from top chefs! Good videos in which a lot is told and explained.
Cheflix for your colleagues
We offer attractive discounts when you purchase 10 or more memberships.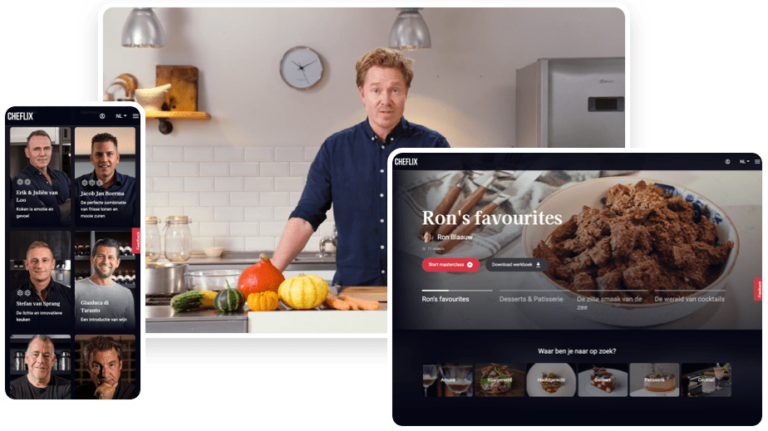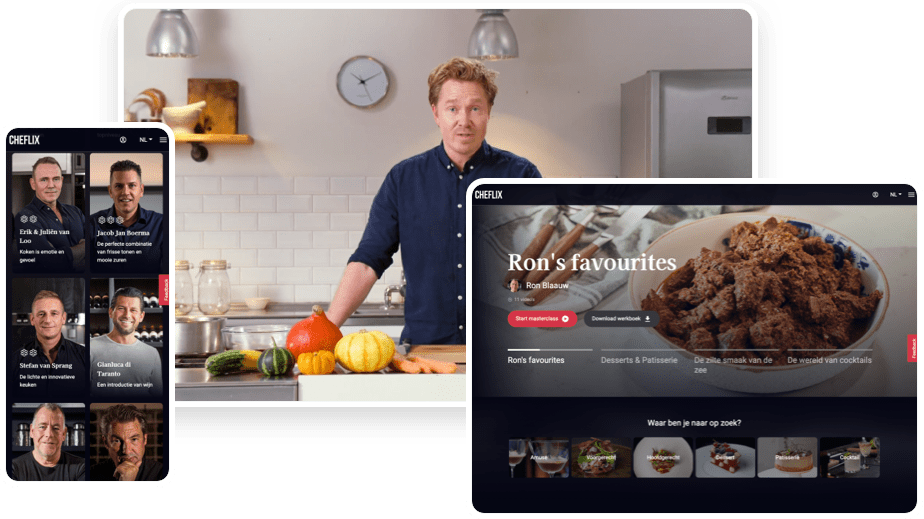 Frequently Asked Questions
Is your question not listed here? Check out the
Helpcenter
or feel free to
contact us
, we'll be happy to help!
Cheflix costs € 3,99 p/m. The first year will be billed as an annual fee (€ 47,88). Cheflix can be cancelled on a monthly basis after the first year. Your membership will give you unlimited access to all masterclasses, and there's more:

Workbook per episode, including a recipe, handy shopping list and space for notes.

Tips from our customer services if you're in need of extra help.

Our newsletter will keep you up to date on all the latest food trends.

Join our Cheflix community and share your creations on our social media channels!
All shown prices include the applicable tax rate of the country you are in (e.g. 21% in the Netherlands).

Payment can be made easily and securely via iDeal, Bancontact, PayPal, Apple Pay or by credit card. We use Mollie as our payment provider.
Your Cheflix membership is valid for 12 months, after which a one month notice period applies. You can simply cancel your subscription via hello@cheflix.com, quoting your order number. You can find your order number in the order confirmation and on the 'My Account' page.
We will confirm your cancellation after receipt of your email.